Open Minds International UFO conference host Alejandro Rojas enjoys a moment special with Jennifer Stein and Ron James as they accept the second EBE award for the People's Choice in February 2015. They accepted this award on behalf of Jennifer and her co-producer Bob Terrio who could not be present at these awards.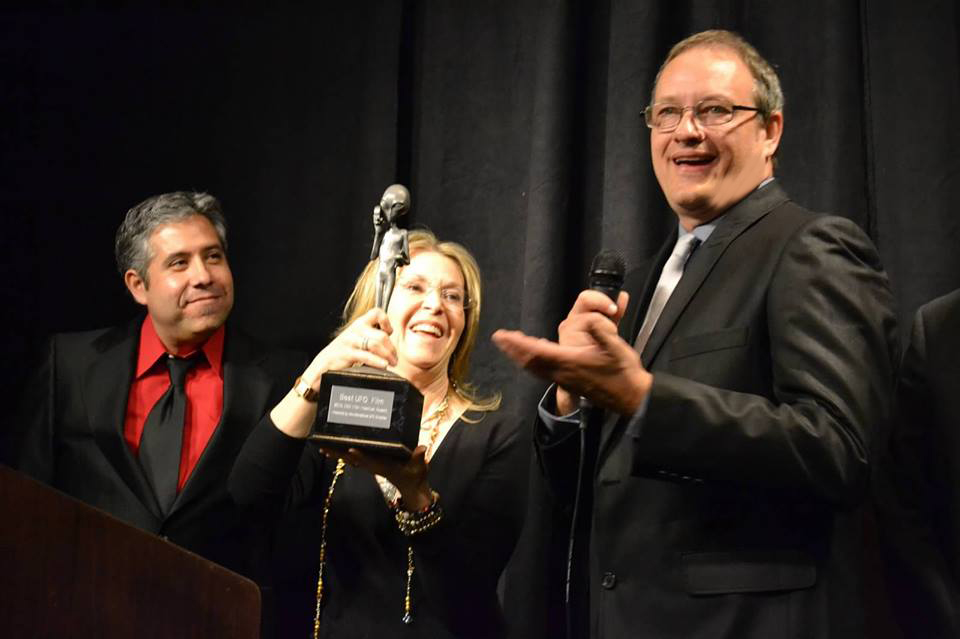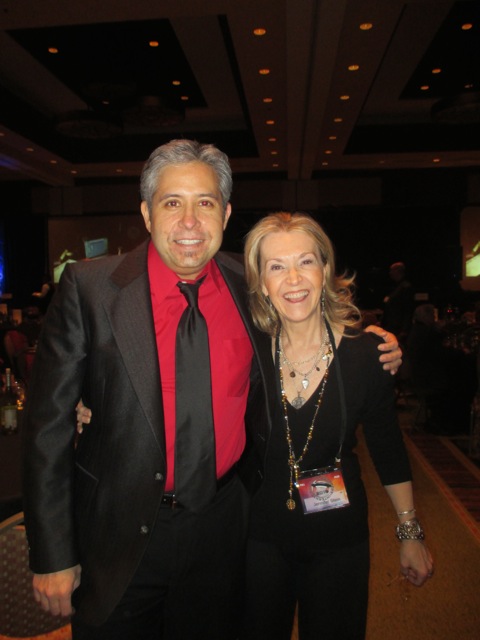 Alejandro Rojas with Jennifer W. Stein
Alejandro Rojas, from Open Minds Radio interviewed Jennifer W. Stein on Monday, April 20 about the making of the TRAVIS film and other films she has created. Open Minds Radio is a leading source of interviews with top UFO researchers, authors and filmmakers. Most of the interview focuses on how the TRAVIS film project began and how unique the story of Travis Walton really is to UFO researchers. The film will commemorate the 40th anniversary of this historic UFO event and will be shown at Travis's Sky Fire Summit conference in Heber, Arizona November 5-7, 2015. Visit SkyFireSummit.com for more information.