The Disclosure Dialogues is a unique approach to film making on the topic of UFO's , their secrecy to the American public, and the reality of sightings around the world over the last 100 years.  Jennifer Stein and her co-producer Ron James approached their topic placing their camera inside private conversations between experts in the field over the course of two years. " Knowing the right questions to the experts is half the battle in this field," said Stein.  By engaging researchers, authors and experiences together in conversation on specific topics Ron James and Jennifer Stein were able to capture for their audience private conversations revealing details and inside knowledge on this topic.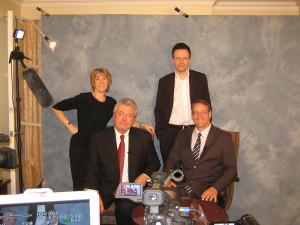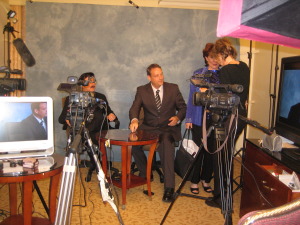 In February of 2012, "The Disclosure Dialogues" Documentary, "It Could Happen Tomorrow" won the EBE awards at the Open Minds International UFO Congress in two categories. First for "Best UFO Documentary" and second for "The People Choice Award." This full-length documentary is included free with the five DVD set of conversations they taped and made available to the public. This is a beautifully edited, three-camera presentation capturing private conversations the public doesn't always have a chance to hear.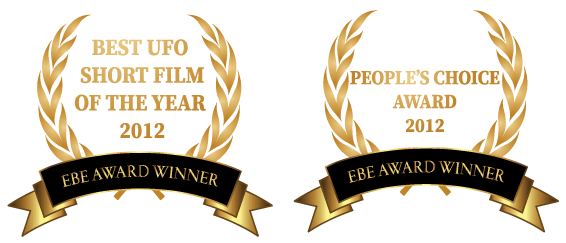 Winner of "People Choice Award" and the "Best UFO Short Film"
To see the awards ceremony, click play below.
The Disclosure Dialogues awards are featured, at minute mark  21. 12.
Collin Andres also received a life time achievement award for his research and books on the crop circle research in the UK.  Colin Andrew accepts this award and gave a speech. After this follows the  film festival awards ceremony that appears at minute mark 16.30.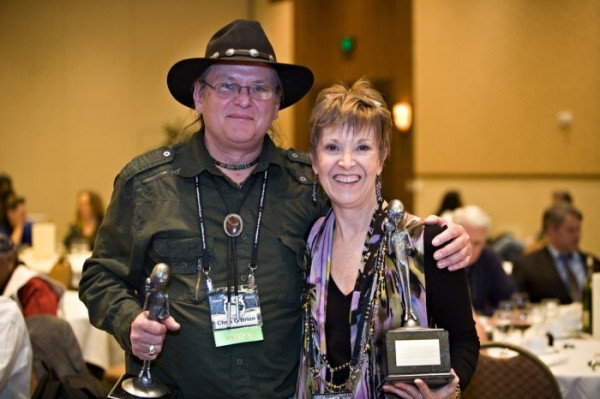 The award was accepted by Jen Stein and Christopher O'Brien. (credit: Michell Jonas)
Project Date:13-Feb-2012
Category: Film Projects