Have you seen the film? We welcome your feedback! Please complete the form below.
Want to host your own screening? For further information click here.
October 2nd, 3rd and 4th, 2020 – Friday, Saturday & Sunday
(actual time and place to be confirmed)
Disclosure Conn Conference
In Pine Top AZ
With a Q and A after the screening with 45th Anniversary DVDs available for sale.
Disclosure Conn.com
Special Event
45th Anniversary of the Sitgreaves Forrest UFO Incident from Nov. 5th, 1975.
November 14th 2020
7 loggers encounter a craft of unknown origin, one of them, Travis Walton, goes missing
for 5 days igniting a fire storm of controversy that has lasted 45 years.
Honoring the 45th anniversary of this historic event, Phoenix MUFON will sponsor a onetime only screening
of the award winning documentary film Travis – The True Story of Travis Walton.
Film maker Jennifer Stein, and logger Travis Walton, will be on hand for a Q and A after the film screening.
Arizona Historical Society Museum
Papago Park, 1300 North College Ave, Tempe, AZ 85281
12:00 noon to 3:00 pm
Tickets at the door are $15.00
Proceeds benefit Phoenix MUFON, A nonprofit 501.c3 organization
For details contact PhoenixMUFON.com
November 7th – Saturday
9:00am to 5:00 pm
MUFON PA – Pittsburg
Lecture and personal appearance of Travis Walton
For more information visit MUFONPA.com and MainLineMUFON.com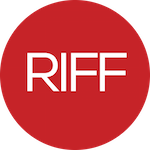 March 2-5, 2017
(actual time, date and place to be confirmed)
Richmond Film Festival
Meet: Tony Angiola, and Ben Moss, From the History Channel's Hanger 1 – TV show. Tony and Ben will introduce the TRAVIS film and do a Q and A after the film.
https://rvafilmfestival.com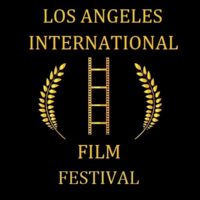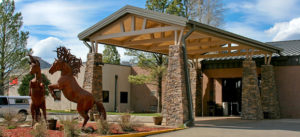 1 July, 2017
Wildhorse Casino & Hotel, Dulce N M 87528
Sponsored by, Apache Indigenous Defenders – Dulce Base . Com
Contact for reservations and more information:
Lorene Wilks
Lorenewil@live.com
Fee: $10:00 Dollars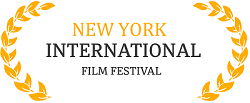 27 July, 2017 – 28 July 2017
(Actual date to be confirmed)
The Bow Tie Chelsea Cinemas
260 West 23rd Street New York, NY 10011
December 2, 2016
Tampa Bay Underground Film Festival
2.35pm to 4.20pm
Britton Movie Theater
Britton Plaza,
3938 S Dale Mabry Hwy,
Tampa, FL 33611, USA
November 12, 2016
Alexandrea International Film Festival
AMC Hoffman Centre
206 Swamp Fox Road Alexandria VA 22314
http://alexfilmfest.com
Rebecca Hardcastle Wright will be on hand
in Place Of Jennifer Stein
Read Rebecca's bio here
October 5, 2016
Pacific Theatres Americana
The Americana at Brand
322 Americana Way
Glendale, CA 91210
12.00pm – 2.00pm
Tickets on sale at: http://www.glendaleinternationalfilmfestival.com/
October 19-23, 2016
(Actual date to be confirmed)
Cobb Plaza Cinema Café.
155 S Orange Avenue, Orlando, FL 32801.
www.orlandofilmfest.com
Kathleen Marden will be on hand,
to answer any questions.
http://www.kathleen-marden.com
Sunday, 3rd July at 5.15pm
Contact with Space
Hotel Amalia
10, Amalias ave.
Athens
105 57, Greece
July 29 & 30, 2016
Quality Inn & Suites
114 Route 28
Kingston New York
845-339-3900
Special questions Jeff Gold for details… 1-845-679-6885
Kingston UFO Conference
Travis Walton LIVE in Toronto – Movie and Mingle
Thursday, June 23rd 4pm – 10pm
@ ThatChannel Studio's 600 Bay Street, #510 (5th floor)
LIMITED TICKETS FOR THIS EVENT
PRICE SUBJECT TO CHANGE WITHOUT NOTICE
Friday, June 24, 2016
Alien Cosmic Expo
Brantford Best Western Plus
19 Holiday Drive, Brantford, Ontario, Canada, N3R 7J4
Q & A Panel follows the film with Executive Director Jennifer W. Stein
www.aliencosmicexpo.com
Friday June 17, 2016
9-10 PM
Utah Film, & UFO Festival,
Cedar City, Utah
Cedar City Historic Theatre
Cedar City Festival Hall
33 N Main St, Cedar City, UT 84720
Saturday, April 2, 2016 – 7.00pm
Sonoma International Film Festival
103 E. Napa Street, Suite A
Sonoma, CA 95476
http://www.sonomafilmfest.org/
Panel discussion to follow with Jennifer W Stein, Travis Walton
Philip K. Dick Film Festival
Manhattan, New York City
Saturday January 16 at 7pm screening
Film will be followed by a Panel with producers, Jen stein & Bob Terrio, and participants Peter Robbins, Lee Speigel,
Location:Village Cinema East, 181-189 2nd Ave, New York, NY 10003
(212) 529-6998
Irvine International Film Festival
Sunday, January 17, 2016 – 3.30pm
Laguna Hills Mall Cinema
24155 Laguna Hilils Mall
Laguna Hills, CA 92653
Irvine International Film Festival
November
Travis Walton's 40th Anniversary UFO Conference
Bison Ranch, Heber Arizona, November 5-7, 2015
The Red Barn, Behind the Ranch
TRAVIS Film Screening
Saturday Nov. 7, 2015. 8:00pm
www.SkyFireSummit.com
October
September
Thursday Sept 24, 2015, 7:30 pm
Pre Conference Free EVENT:
Mufon National Symposium
TRAVIS – The True Story of Travis Walton
Panel Q and A, with film maker @ 9:00 pm
Jennifer W. Stein & Associate producers Ben Hansen, Ron James,
Travis Walton, & Stanton Friedman, & additional film participants,
Kathy Marden, Lee Spiegel.
Irvine Hotel
17900 Jamboree Road Irvine, CA USA 92614
888-823-4452, or 866-396-4201
Executive Training Center
100 seat auditorium
No Reservation needed
http://www.mufonsymposium.com/travis—the-film.html
Wednesday 23rd and Thursday 24th
12th Annual UFO Film Festival
El Moro Theatre
Gallup, New Mexico
wade_eftv@yahoo.com
www.chuckwadeufo.com
Exeter UFO Festival
Exeter, New Hampshire, September 5-6, 2015
Exeter's Historic Town Hall
50th Anniversary of "The Incident at Exeter"
Screening Time TBD
www.exeterufofestival.org
Exeter UFO Festival
September 4-6, 2015
Details: http://exeterufofestival.org
May
2012 Club
May 27th, 2015
The 2012 Club discusses a wide variety of topics on the 2nd and 4th Wednesdays of the month at one of the Villages Rec centers.
Contact Richard Matwyshen on 352-751-0365 for more information.
Contact in the Dessert
Joshua Tree, California
May 29th, 2015
Friday 9:30 pm to 11:00 pm
Amphitheater
See web site for Contact in the dessert for more information
Producer, Jennifer W Stein Q and A after the film.
Baltimore Fort Fest Conference
May 11th, Sunday, 12:00 pm to 3:00 pm
Dave and Busters Baltimore
Susan Swiatek for more information
MUFON – Virginia State Director
Travis walton and Jennifer W Stein in person for Q and A
If you have viewed the film and would like to leave feedback, please complete the form below.